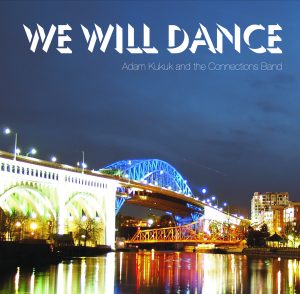 We Will Dance (EP) – To be released May 14th, 2016!
Adam and Disciples Christian Church (Cleveland Heights) are thrilled to announce the release of the EP "We Will Dance"! This righteous mix of jazz, funk and gospel features the talents of the Connections Band. Original songs and arrangements of classic spirituals mix with tasty improvised solos. It's Christian music that will move your body, and your soul.
Download the album on May 14th at CDBaby: http://www.cdbaby.com/cd/adamkukuk
Join the Band in person for the release party… here's the Facebook Event
Available on Amazon and iTunes soon.